Quality Livestock from Around the World
For over 40 years now, Quality Marine has been, and today remains, the world leader in the marine fish and invertebrate export, import and distribution. The reasons for this are many, and complex. In short, we seek out the healthiest specimens from the very best supply lines that practice responsible, sustainable harvesting, provide the best holding conditions, then offer them the best care.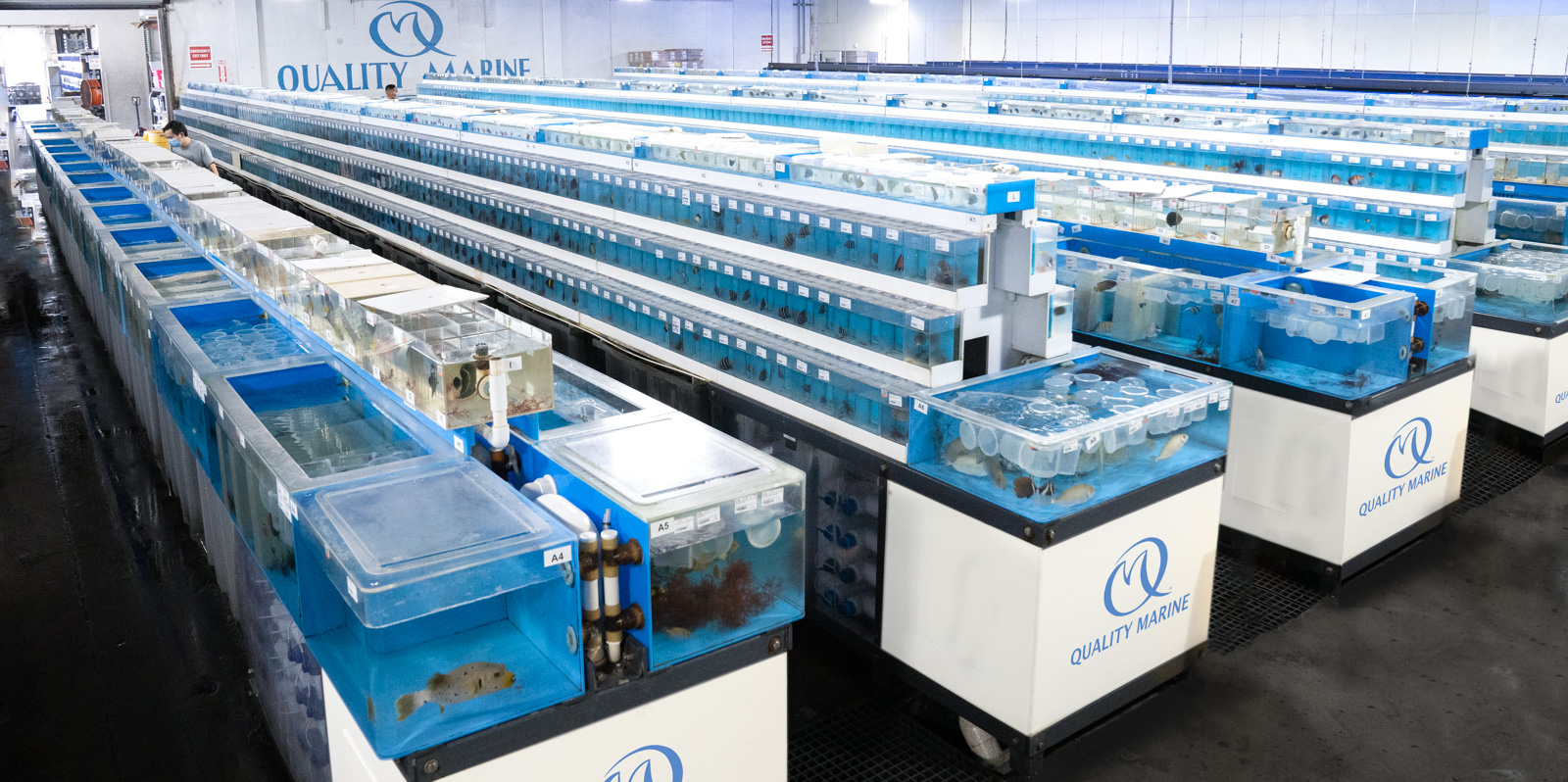 We support the most sustainably harvested and ecologically managed collection sites. We source animals directly from collector groups rather than middlemen whenever possible. We've developed exclusive partnerships with these groups and some of these relationships are decades old. In dealing directly with them, we have reduced transit times to a matter of hours or days, rather than weeks. This direct relationship has also afforded the opportunity to refine process on both ends of the collection / import scenario. As a direct result our shorter supply chains and use of fewer middlemen eliminates inconsistent levels of care, reduces stress in animals, increases survivability and decreases pressure on marine habitats. The dozens and dozens of these relationships we have forged and refined through the years affords us the opportunity to consistently offer the healthiest, most diverse stock for our customers.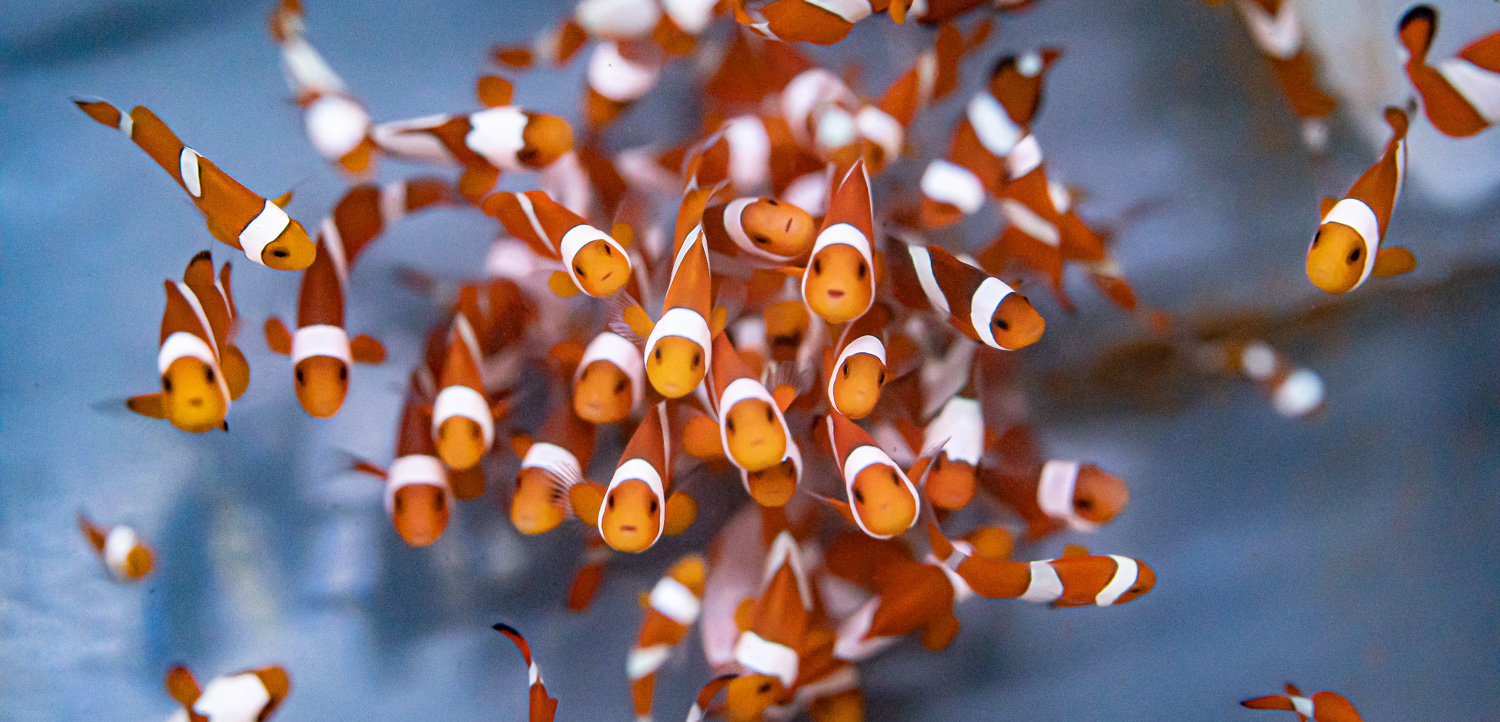 Since the beginning of commercially viable aquaculture, Quality Marine has been, and still are, ardent supporters of aquaculture efforts throughout the world. We partner with a myriad of aquaculture and mariculture initiatives throughout the world, from stateside boutique clownfish farmers, to mind boggling mariculture coral farms in South Asia, and high tech fish breeding operations both here and abroad. We continually expand our aquacultured availability with as many species as come available. With over 150 different cultured offerings, Quality Marine offers the greatest variety and largest volume of aquacultured and maricultured specimens anywhere, including a growing number aquacultured on site!
We boast one of the most technologically advanced marine animal acclimation, quarantine, and holding systems in the world. Water in our centralized holding systems is treated by 12 kilowatts of quartz-shielded ultraviolet sterilizers, a bank of massive protein skimmers paired with ozonizers and bespoke mechanical / biological filtration equipment. Nearly every holding tank in our 40,000 square foot facility have independent fill and drain systems allowing thousands of individual fish to have their own sterilized water supply, minimizing the potential for the spread of parasites and other water-borne pathogens. While in our care, our staff of experienced professional biologists rigorously feed and treat our specimens. We are constantly looking for new technologies to further improve our systems and scouring research journals for the latest science available to upgrade our best practices.
The experience with Quality Marine is the icing on the cake, we offer experienced sales and support, trustable advice, real-time inventory and totally transparent sourcing and traceability. All that being said, the reason you are here, and is likely most important aspect of what we do for you is that we have a huge stocklist, from which we consistently deliver a high quality, sustainably sourced specimen. Whether it's from our WYSIWYG portal or our general stock list, you can be assured that because you shop with Quality Marine, you get what you expect.